Summer Intern for Public Relations
Posted: 5/27/2011 | Expires: 6/26/2011
Location: New York
Category:
Role:
Level:
Duration: Internship
Salary Description:
Summer 2011 Intern Description
Meredith Corporation, the leading media company serving women and publisher of magazines including Better Homes & Gardens, More, Fitness and Ladies' Home Journal, seeks a creative, organized, hard-working intern for the publicity department. Intern will work closely with in-house PR team to promote magazine brand content in print, broadcast and online outlets. Intern will assist with creating targeted media lists, media monitoring, drafting pitches and writing press releases. Ideal candidates will be resourceful self-starters with exceptionally strong writing skills, an eye for detail, an interest in media, and solid computer, internet and research skills. Social and digital media experience is a plus. Must be proficient in Microsoft Word and Excel. Ideal interns will work at least 2 days a week, on consecutive days. Interested candidates please send cover letter and resume to Carrie Carlson, carrie.carlson@meredith.com.

Duties include:
Work closely with in-house PR team to promote magazine brand content
Create media lists, draft press releases, pitches and talking points for TV segments
Maintain and expand relationships with national, local and trade media
Day-to-day media monitoring

Requirements include:
Excellent oral and written communication skills
Social and digital media experience is a plus
This is an unpaid internship. Must be able to earn school credit in exchange for the internship.http://track.tmpservice.com/ApplyClick.aspx?id=1158052-2015-8796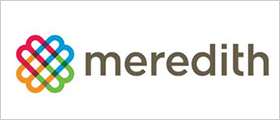 Our cornerstone is knowledge of the home, family, food and lifestyle markets. From that, we have built businesses that serve well-defined audiences, deliver the messages of advertisers, and extend our brand franchises and expertise to related markets.