Beauty Director
Posted: 7/29/2011 | Expires: 8/28/2011
Location: New York
Category: Publishing
Role:
Level:
Duration: Full Time
Salary Description:
The Beauty Director, LHJ sells advertising space within assigned territory & accounts with a major focus on beauty accounts but not limited to only beauty accounts. This position will be the face of LHJ beauty & will help develop the LHJ go to market beauty strategy. The Beauty Director will work with marketing & sales management to build & manage beauty sales presentations & programs. This seller will interact extensively with agency & client personnel as well as additional members of LHJ & Meredith sales. The Beauty Director improves share-of-market for LHJ & maximizes profitability.

Job Functions

Sells ad space via personal contact & phone calls to assigned clients & agencies within sales territory. Utilizes visual presentations, research reports & special sales data in personal contact sales to individuals &/or groups.
Research macro beauty market & account specific challenges, needs & business initiatives in an effort to better position LHJ assets & audience as solutions that these accounts should invest in.
Tracks LHJ's share of market within the women's service field of assigned accounts
Provides management with timely & accurate budget forecasts.

Minimum Qualifications:

Education:
Bachelor's in Sales, Marketing or related field

Experience:
At least 5 yrs sales experience, preferably in magazine, newspaper or other print medium.
Skills and Abilities:
Excellent verbal & written communication
Ability to think strategically & integrate resources to help customers reach their objectives
Strong organization & scheduling
Excellent presentation
Ability to thrive in a competitive, fast-paced, team-oriented environment
Solid grasp of marketing concepts
Strong sales
Good problem-solving
Good computer skills including expertise with Word, Excel & Powerpoint.
Adaptable & effective negotiating skillshttp://track.tmpservice.com/ApplyClick.aspx?id=1210855-2015-6796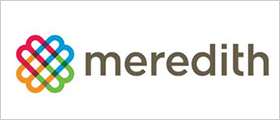 Our cornerstone is knowledge of the home, family, food and lifestyle markets. From that, we have built businesses that serve well-defined audiences, deliver the messages of advertisers, and extend our brand franchises and expertise to related markets.