Marketing Manager
Posted: 10/31/2011 | Expires: 11/30/2011
Location: New York
Category:
Role:
Level:
Duration: Full Time
Salary Description:
Manage all of the department's marketing needs, including creative development, implementation and distribution of all marketing collateral as well as other supporting documentation. Coordinate and plan events throughout the year. Help foster new business relationships in unique ways, through innovative presentations, creative mailers, tradeshow participation and beyond. Present Meredith Integrated Marketing (MIM)as "the choice" for clients' CRM needs via all outward communications. Promote the MIM offering externally to attract new business opportunities.

Essential Job Functions
50%Work with CMO or other business leads to help formulate and develop presentations for meetings, responses for RFP's, and formalized proposals for new/incremental programs.
10%Work with new business team in developing and executing marketing ideas to generate business
20%Develop and maintain Knowledge Center and components thereof. Manage / oversee awards submissions, ensure media kit is current and remains effective, update case studies as programs mature.
10%Manage and maintain outward facing MIM marketing vehicles, website, advertising, trade show participation and involvement, Facebook, Twitter.
Education:
4 year college degree

Experience:
Minimum of 5 years' marketing experience in an integrated marketing or publishing environment, with key duties focused on project management and RFP preparation and response.

Travel Required (Approximate): 5%http://track.tmpservice.com/ApplyClick.aspx?id=1293294-2015-9096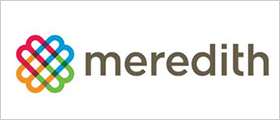 Our cornerstone is knowledge of the home, family, food and lifestyle markets. From that, we have built businesses that serve well-defined audiences, deliver the messages of advertisers, and extend our brand franchises and expertise to related markets.