Marketing Coordinator
Posted: 2/27/2012 | Expires: 3/28/2012
Location: New York
Category: Marketing
Role:
Level:
Duration: Full Time
Salary Description:
The Integrated Marketing Coordinator supports the integrated marketing and events staff. This position manages monthly in-book and online programs, researches premiums, updates sell sheets, and fulfills sweepstakes. The Marketing Coordinator is also responsible for helping to execute all client entertaining events and the annual sales meeting.

Essential Job Functions

45% - Manages monthly in-book and online added value execution, fulfills sweepstakes, sell-sheet updates, and premiums.
25% - Oversees monthly in-book promotion page, promotion site and enewsletters.
20% - Assists with client entertaining and the annual sales meeting.
10% - Assists with departmental administrative needs.

Minimum Qualifications:
All must be met to be considered.

Education:
Bachelor's degree in Business, Marketing or related field, or equivalent training and/or experience.

Experience:
Minimum of two years related experience, with experience in magazine publishing, event and/or promotion preferred.
Specific Knowledge, Skills and Abilities:
Excellent verbal and written communication skills
Excellent organizational skills and attention to detail
Proficient in Microsoft Office programs, especially PowerPoint and Excel
Ability to manage multiple projects simultaneously and meet deadlines
Good project management skills
A basic working knowledge of etiquette as it relates to entertaining peoplehttp://track.tmpservice.com/ApplyClick.aspx?id=1393821-2015-2196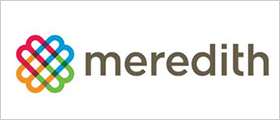 Our cornerstone is knowledge of the home, family, food and lifestyle markets. From that, we have built businesses that serve well-defined audiences, deliver the messages of advertisers, and extend our brand franchises and expertise to related markets.