Assoc Photo Editor More
Posted: 9/7/2012 | Expires: 10/7/2012
Location: New York
Category:
Role:
Level:
Duration: Full Time
Salary Description:
To assign original photography as directed by the Photo Director. To support and produce Covers, Well stories and manage FOB and BOB stories. Keep budgets, process invoices, acquire stock photography and create call sheets for assigned photo shoots.

Essential Job Functions

40% - Producing shoots, communicating with agents, photographers and stylists on deadline
40% - Creating estimates, budgets and keeping invoices and actuals accurate.
10% - Reading manuscripts, proposing photographers, photo research and editing film
10% - Scheduling and collaborating wardrobe for shoots with our fashion director and market editor

Minimum Qualifications:
All must be met to be considered.

Education:
Bachelor of Arts : Art History and Photography

Experience:
3-4 years
Specific Knowledge, Skills and Abilities:
Shoot Production and strong organizational skills., An ability to build and develop relations with photography agents, editors and photographers.http://track.tmpservice.com/ApplyClick.aspx?id=1580986-2015-3396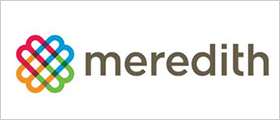 Our cornerstone is knowledge of the home, family, food and lifestyle markets. From that, we have built businesses that serve well-defined audiences, deliver the messages of advertisers, and extend our brand franchises and expertise to related markets.