SVP/Business Development MXM
Posted: 9/11/2012 | Expires: 10/11/2012
Location: New York
Category: Digital Media, Marketing
Role:
Level:
Duration: Full Time
Salary Description:
MXM's SVP, Business Development is responsible for creating and delivering the sales plan that will bring in sufficient new clients and new dollars to meet MXM's overall new business goals.MXM is a new breed of agency, one of the pre-eminent leaders in the customer engagement agency category, using content across all channels to fuel engagement. That means the SVP, Business Development needs to be fluent and a thought leader in both channels and engagement approaches, and be able to lead CMO level meetings, as well as speak at industry events on MXM's behalf.This person, who reports directly to the EVP, will create the overall new business strategy and plan for all of MXM, working in close collaboration with the Practice GMs to ensure that their individual parts contribute to the required sum of the whole, And also with the new business leaders that sit inside the digital (2), social (2), mobile (1), healthcare (4) and crm/content (1) groups. These 10 new business directors will report into a matrix that include the Practice GMs and the SVP, Business Development.S/he will work independently for purposes of setting up new leads and building significant new client relationships for MXM, but as part of the senior leadership team to ensure collaborative and effective cross-practice approach. In addition, s/he will work very closely with National Media Group to ensure maximum cross-fertilization, and with MXM's Chief Client Officer, who is responsible for cross-selling and upselling new MXM services to existing clients.Essential Job Functions80% - · Creates the strategic plan to deliver annual revenue goals in profitable new business for MXM.· Drives the adoption of the MXM's growth strategy in the areas of content, social and mobile.· Ensure that the prospect's requirements are accurately captured and used to inspire the proposal team's efforts to construct a winning pitch. Stay involved through the pitch process to ensure continuity, and for a great hand off to the client leader.· The focus is to close multi-year, multi-million dollar deals with new Fortune 1000 clients, or assignments that can quickly become large assignments. This typically takes 2 years to unfold. This position will be rewarded fpor growth that transpires over a 2 year period.· Partners with internal Meredith stakeholders to mine the Meredith client network and evangelize and sell new services to legacy clients. Plans and executes efforts to enhance MXM's visibility and reputation with industry influencers and prospective clients. Harnesses existing relationships with industry influencers and prospective clients to accelerate content/CRM deal flow for MXM.10% - Provide daily corporate leadership and strategic direction to the content/CRM new business development teams in a dotted-line reporting capacity.10% - Other initiatives as assigned by Senior ManagementCross selling to existing clients of additional MXM practices is the role of the Chief Client Officer, and the Group Directors directly responsible for client delivery

Minimum Qualifications:
All must be met to be considered.

Education:
Bachelor's degree In Marketing or related field, or equivalent training and/or experience.

Experience:
Minimum of eight to ten years business development experience with a top marketing services agency.
Strong business development experience, particularly in the areas of custom content, CRM, eCRM, and emerging channels. Excellent working knowledge of the various mediums highly preferred.
Industry experience in CPG, manufacturing, automotive, pharma, and financial verticals is highly preferred.
Specific Knowledge, Skills and Abilities:
Strategic thinker who can author and execute multi-year business development plans to exceed revenue and profit targets
Outstanding leadership and team management skills; sophisticated consultative selling approach; superior verbal and written communication skills; ability to command a room
Demonstrated ability to collaborate with distributed team members and/or network partners under tight timelines to shape offerings and close business
Proven track record of working in fast-moving agency environments where many hats must be worn and decisions must be made quickly with minimal executive input
Proven ability to meet deadlines, even when working on simultaneous pitches across a range of industries
Able to fluently negotiate and close contracts prior to account team handoffs
Comfortable owning a national travel territoryhttp://track.tmpservice.com/ApplyClick.aspx?id=1584012-2015-2996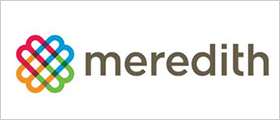 Our cornerstone is knowledge of the home, family, food and lifestyle markets. From that, we have built businesses that serve well-defined audiences, deliver the messages of advertisers, and extend our brand franchises and expertise to related markets.