Web/Content Producer NY
Posted: 9/12/2012 | Expires: 10/12/2012
Location: New York
Category:
Role:
Level:
Duration: Full Time
Salary Description:
Manage the production and distribution of content for assigned Websites. Assist Team Leader, Online Content Production with the development and implementation of new technologies and workflow improvements. Work directly with internal and external customers to understand customer needs and ensure expectations are met. Content Producer will consistently perform at a level that meets or exceeds performance standards, as established by Associate Director, Premedia Services.

Minimum Qualifications:
All must be met to be considered.

Education:
Bachelor's degree in Journalism, Computer Science, or a related field or equivalent training and/or experience.

Experience:
Working knowledge of Web tools and software, including Dreamweaver, Interwoven, and CQ5. Experience in color-correcting images in Adobe PhotoShop a plus.
Specific Knowledge, Skills and Abilities:
Proven experience in Web design with ability to learn and implement new software. Must be proficient in HTML and Macintosh and Windows operating systems, and have a working knowledge of Web design tools and content management systems. Exposure to workflow management systems, such as WoodWing and K4, a plus. Must be able to work well with creative people and take subjective instruction from editors. Excellent organization and communication skills. Must be able to work well under pressure and under tight deadlines. Must be willing to perform Team Leader duties as needed.http://track.tmpservice.com/ApplyClick.aspx?id=1585416-2015-1996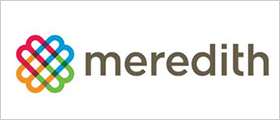 Our cornerstone is knowledge of the home, family, food and lifestyle markets. From that, we have built businesses that serve well-defined audiences, deliver the messages of advertisers, and extend our brand franchises and expertise to related markets.