Web Developer
Posted: 9/20/2012 | Expires: 10/20/2012
Location: New York Category: Digital Media, Technology Role: Level: Duration: Full Time Salary Description:
We are looking for a self-motivated web developer to join our small, fun team. You should be a generalist, as we use several different technologies. You need to be passionate about your craft as you will need to take initiative to solve problems and learn/use new technologies. Since our team is small, you will have a chance to make an immediate impact.
You will
:- Help rebuild our resources and systems into services, which means building APIs. We're moving away from the older technologies, so you'll get a chance to help architect the next generation of our systems.- Develop our mobile-optimized site on a new platform (were exploring Node.js).- Work with our product managers to develop and tweak features for our sites. - Refactor our codebase, which currently consists of VBScript, PHP, C#, Javascript, and Ruby in roughly that order.- R&D, so you can explore that framework you've been hearing about on Hacker News.
Qualifications
You will: - have around 1 to 3 years experience in web development. - be proficient in at least one of these OOP languages (or similar): PHP, Javascript, Python, Ruby, C#. - know what MVC means. - have googled tips on how to build a RESTful API. - have experience working with relational databases (We use SQL Server and MySQL). - have experience with a framework, like Backbone, Django, or Rails. - write easy-to-read self-documenting code. - be comfortable interacting with non-technical people (i.e. product managers, designers). - have a degree in computer science or something related.
Pluses
Experience with: - the full engineering stack - building mobile apps - Node.js - NoSQL databases, like Redis or MongoDBWe'd also love to see your GitHub or Bitbucket profile (or other online projects).
Job Duration:
Full-Time
How to Apply:
All applicants must submit their resume by solving this
puzzle
.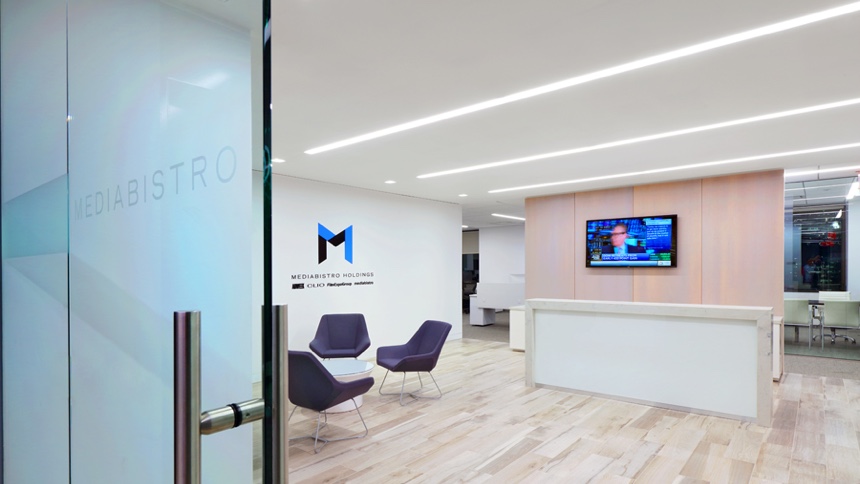 Mediabistro Holdings, LLC. is a group of industry-leading brands committed to excellence in, and the advancement of, the media and creative businesses globally. Formed in 2015, it consists of Adweek, The CLIO Awards, Mediabistro and Film Expo Group.