West Coast Mgr SIM
Posted: 9/21/2012 | Expires: 10/21/2012
Location: New York
Category:
Role:
Level:
Duration: Full Time
Salary Description:
The West Coast Manager SIM increases print and on-line advertising revenue by selling, maintaining and growing existing advertisers in the home building and remodeling, food , and diabetic categories covering assigned territory. This position manages and increases advertising revenue from the West Coast territories through the efforts of salespeople and staff. This role works closely with marketing and NY sales and marketing management team to develop and execute sales plans and proposals.

Essential Job Functions

50Sales calls/overall sales activity
25Prospecting/sales development
15Call reports/sales follow up
10Forecasting and admin

Minimum Qualifications:
All must be met to be considered.

Education:
Bachelor's degree in Marketing or related field, or equivalent training and/or experience.

Experience:
Seven years experience with at least three years of management or senior executive sales experience.
Specific Knowledge, Skills and Abilities:
Extensive understanding of management and leadership responsibilities, obtained through management, leadership training and/or experience.
Excellent presentation, written and verbal communication skills.
Ability to effectively communicate the SIM advertising capabilities.
Must be a strategic, creative seller who can provide viable alternatives to client challenges and meet objections.
Ability to motivate salespeople in a team environment.http://track.tmpservice.com/ApplyClick.aspx?id=1595629-2015-3196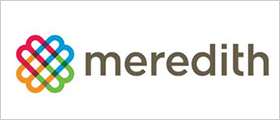 Our cornerstone is knowledge of the home, family, food and lifestyle markets. From that, we have built businesses that serve well-defined audiences, deliver the messages of advertisers, and extend our brand franchises and expertise to related markets.