Account Supv
Posted: 9/21/2012 | Expires: 10/21/2012
Location: New York
Category:
Role:
Level:
Duration: Full Time
Salary Description:
The Account Supervisor position requires the ability to successfully focus the efforts of the department so that custom projects are completed as proposed. The Account Supervisor oversees the Project Managers who together interface with clients, sales, creative , accounting and numerous external vendors to ensure programs are implemented in alignment with client objectives, on schedule and on budget. Aids Executive Director in expanding existing programs by leveraging client relationships, client feedback, program measurement, new products/services.

Essential Job Functions

70% - Account Management and Managing Project Managers
15% - Support Sales Team in obtaining new business
15% - Implements processes to create efficiencies

Minimum Qualifications:
All must be met to be considered.

Education:
Bachelor's degree in Marketing or related field, or equivalent training and/or experience.

Experience:
6 or more years related work experience
Experience in the parenting category helpful but not required.
Experience with working directly with clients and agencies.
Specific Knowledge, Skills and Abilities:
Must possess excellent verbal and written communication skills
Must have strong interpersonal skills and be a good team player
Strong management skills
Ability to service client needs and build lasting relationships
Must have strong project management skills with the ability to manage multiple programs simultaneouslyhttp://track.tmpservice.com/ApplyClick.aspx?id=1595634-2015-3696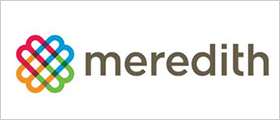 Our cornerstone is knowledge of the home, family, food and lifestyle markets. From that, we have built businesses that serve well-defined audiences, deliver the messages of advertisers, and extend our brand franchises and expertise to related markets.