Data Scientist
Posted: 10/8/2012 | Expires: 11/7/2012
Location: San Francisco Category: Digital Media, Social Media, Technology Role: Level: Duration: Full Time Salary Description:
Do you live and breathe data? Are you passionate about finding insights in data using quantitative analysis to answer complex questions? Inside Network is seeking a hands-on Data Scientist to provide data thought-leadership in revealing actionable market insights from our large set of Facebook, iOS, and Android data sets including AppData - the industry's leading source of application trends and metrics. Your findings will be featured in research reports, media publications, and will be integral to driving the business decisions for key social and mobile gaming and app companies, financial analysts looking to provide this growing and ever-changing market. This is a unique opportunity for a Data Scientist who is interested in being at the center of the fast-moving Facebook and Mobile Industry.Primary Responsibilities:- Constantly be looking and playing with data- Build and create models that extract and display insights from Inside Network Research's massive amounts of data and uncover actionable and interesting trends and insights on market conditions and Facebook marketing engagement trends- Create a variety of data views that benchmarks game/app performance and informs the market conditions of Facebook and Mobile games and apps- Analyze quantitative research data for market sizing estimates, and provide trends and insights for client-facing research reports - Provide analytics leadership and guidance to internal stakeholders and clients on ways to look at data- Be the data advisor on Inside Network Research products and provide input on productizing data from analyst-perspective - Develop a dashboard that allows research and editorial to stay on top of key trends.- Analyze and assist with fielding media inquiries for data / insightsDesired Skills & Experience- Bachelor's or Master's degree in Math, Statistics, Computer Science or related field- 2-4 years experience with strong analytical and problem-solving skills involving data mining, predictive modeling, market sizing and/or data integration methodologies- Proficient in SQL and with analytics tools - Proven ability to work in a fast-paced environment, and to meet changing deadlines and priorities on multiple simultaneous projects- Must be detail-oriented and focused on data accuracy- Must have excellent verbal and written communication skills; ability to effectively communicate and present data and information- Be able to work and think independently but also be a team player that works collaboratively cross-functionallyInterested candidates should send resume and cover letter, including salary requirements.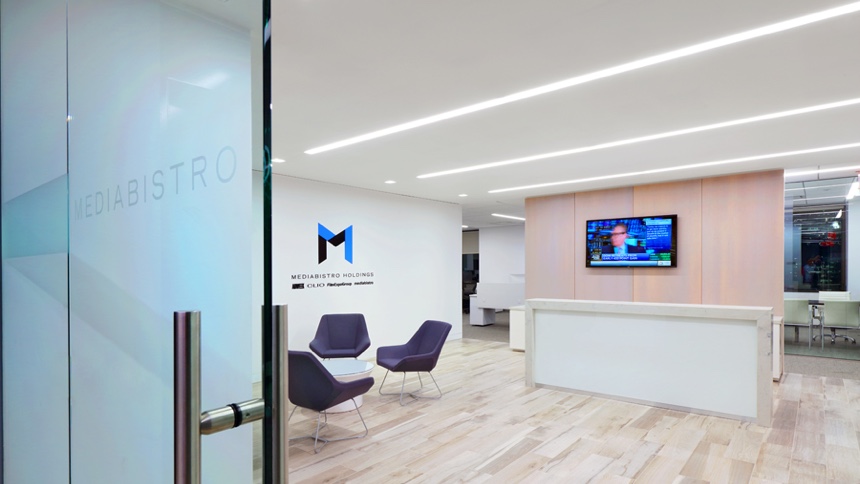 Mediabistro Holdings, LLC. is a group of industry-leading brands committed to excellence in, and the advancement of, the media and creative businesses globally. Formed in 2015, it consists of Adweek, The CLIO Awards, Mediabistro and Film Expo Group.