Temp Designer/Art Director, BHG Marketing
Posted: 10/10/2012 | Expires: 11/9/2012
Location: New York
Category:
Role:
Level:
Duration: Freelance
Salary Description:
Seeking freelance Designer/Art Director to work in the Better Homes and Garden's Marketing Art Dept. Projects will include in-book promotional ads, brochures, mailers, marketing and event websites, eblasts, comps, sell sheets, custom presentations in print and on the ipad, event signage and collateral. Ideal candidate will have a great interest in multi-media platforms and knowledge of video applications.
Skills required:
- Ability to work in a fast-paced environment with a variety of people and personalities.
- Attention to details a must and strong design sense of color and typography
- Strong communication and interpersonal skills
- Must be able to prioritize and multi-task, working in a deadline-driven environment.
- Collaborates well as part of a team.
- Proficiency with Adobe Creative Suite (Illustrator, Photoshop, In Design) and Microsoft Office (Word, Excel, PowerPoint) and Keynote
- Familiarity or competent with Flash, Final Cut Pro, video, html/web is a bonus

Please include a website link with current portfolio work shown. http://track.tmpservice.com/ApplyClick.aspx?id=1613008-2015-3896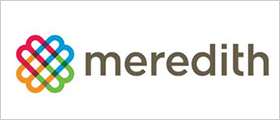 Our cornerstone is knowledge of the home, family, food and lifestyle markets. From that, we have built businesses that serve well-defined audiences, deliver the messages of advertisers, and extend our brand franchises and expertise to related markets.