Interactive Art Director
Posted: 10/10/2012 | Expires: 11/9/2012
Location: New York Category: Design, Digital Media, Social Media, Technology Role: Level: Duration: Full Time Salary Description:
WebMediaBrands, an NYC-based internet media company and parent company to Mediabistro, Inside Network, and All Creative World, is seeking a talented and experienced Interactive Art Director to take a creative leadership role as part of a very innovative and highly entrepreneurial team. This person thrives in a fast-paced, collaborative environment and will work closely with marketing and product management teams, as well as individual business segments. This position is based in our midtown Manhattan office and is a leadership opportunity for someone with broad interactive design experience with branding, strategic problem solving, social media, search, Web design, mobile, and user experience. Responsibilities:-- Work with all teams (including Job Board, Education, Events, Editorial, Research, and Membership) on new features, additions, and improvements to our websites, mobile websites and mobile apps-- Produce marketing creatives, signage, and other Web/print materials for our courses, events and other online services-- Produce wireframes and visual mockups as part of our product development process-- Create branding and logos for new properties-- Manage and mentor the design and Web production team-- Help implement the overall business strategy by launching designs and features that serve that goalQualifications:-- 5 years management and design experience running a team to produce large-scale websites, online and email marketing campaigns, and/or advertising (preferably at a) -- Strong working knowledge of user experience design, responsive web design, brand development, interactive commerce, and product development-- Experience building mobile sites and apps-- A thorough understanding of interactive communications, platforms, processes, and user-interface design as well as industry best practices-- Design degree preferred-- Excellent attention to detail, love of type and color-- Expert in Photoshop, Fireworks, Illustrator, InDesign-- Highly knowledgeable in HTML and CSS-- Some print experience preferred-- Functional spec writing experience a plus-- Must be personable, a team player, and someone who loves contributing to a great product and brandInterested candidates should send resume, cover letter and salary requirements to artdirectorjob@webmediabrands.com.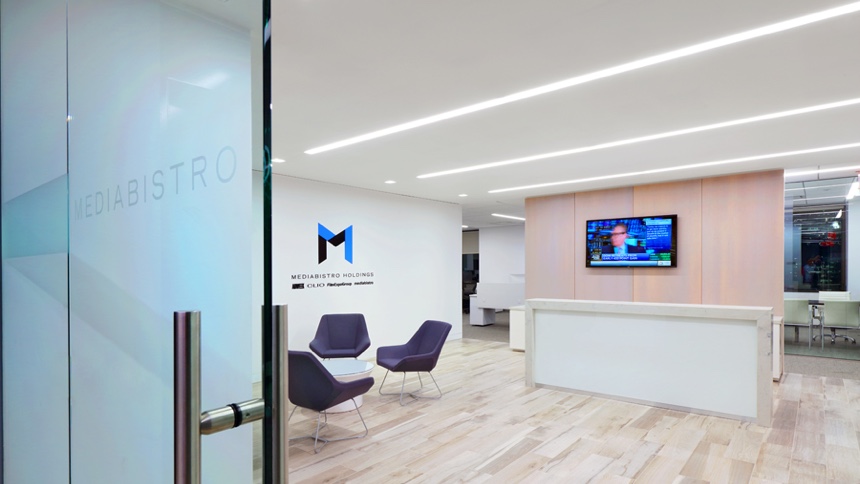 Mediabistro Holdings, LLC. is a group of industry-leading brands committed to excellence in, and the advancement of, the media and creative businesses globally. Formed in 2015, it consists of Adweek, The CLIO Awards, Mediabistro and Film Expo Group.