Account Manager, Detroit
Posted: 10/12/2012 | Expires: 11/11/2012
Location: Dearborn
Category:
Role:
Level:
Duration: Full Time
Salary Description:
The Account Manager maintains and grows advertising revenue in the Detroit territory with emphasis on the Auto Industry. This position collaborates with management as well as other teams (Corporate, 360, MXM) to create new business opportunities and exceeds sales goals by applying proactive strategies to meet client/market challenges.

Minimum Qualifications:
All must be met to be considered.

Education:
Bachelor's Degree

Experience:
Three to five years minimum of related digital sales experience in the Detroit market
Specific Knowledge, Skills and Abilities:
· Excellent communication and presentation skills
· Relationships with top marketing decision makers at both client and agency in Detroit Auto Market
· Existing high level (VP or above) relationships at client are preferred
· Proven track record of beating quotas and growing a territory
· Demonstrated experience in structuring, winning, and managing complex six figure deals
· Strong references from agency and brand clients
· Ability to thrive in a competitive, fast-paced, team-oriented environment.
· Problem Solver & Strategic Thinker
· Adaptable and effective negotiating skills
· Ability to work independently. High degree of initiative and drive.
· Ability to be organized, set priorities and manage time well to meet hard deadlinehttp://track.tmpservice.com/ApplyClick.aspx?id=1615967-2015-6896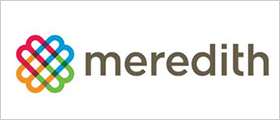 Our cornerstone is knowledge of the home, family, food and lifestyle markets. From that, we have built businesses that serve well-defined audiences, deliver the messages of advertisers, and extend our brand franchises and expertise to related markets.