Assoc Nutrition Editor EW
Posted: 10/20/2012 | Expires: 11/19/2012
Location: Charlotte
Category:
Role:
Level:
Duration: Full Time
Salary Description:
The Associate Nutrition Editor creates compelling articles, blogs and e-newsletters that provide tangible service to the reader and helps oversee the front of book sections for EatingWell Magazine. This position requires an expertise in nutrition, a passion for food and health, strong writing skills, experience in magazine editing, and an eye and ear for ferreting out breaking news in health, wellness and the food world. The Associate Editor reports to the Nutrition Editor and works collaboratively with the editorial director and the web team to plan and deliver new and repurposed content that supports the brand and meets newsstand, book, and site traffic goals. The Associate Nutrition Editor also manages content planning, budgets/schedules, social media, and ongoing growth of branded products.

Minimum Qualifications:
All must be met to be considered.

Education:
Bachelor's degree in English or Journalism, or equivalent training and/or experience. Advanced degree in nutrition or health preferred.

Experience:
Minimum 2 years of editorial experience at a magazine or newspaper. Strong knowledge of health and nutrition science.
Strong computer skills and online experience required.
Specific Knowledge, Skills and Abilities:
An understanding of magazine content production.
Strong editorial skills for writing, editing, headlines, and graphics with a demonstrated eye for visual design to create an appealing consumer experience with print, online, and mobile products.
Demonstrated ability to create unique content, programs, and links that enhance presentation and power consumer metrics.
Knowledge of consumer nutrition & food content and trends preferred.
Knowledge of desktop publishing and web authoring tools and software.http://track.tmpservice.com/ApplyClick.aspx?id=1623375-2015-296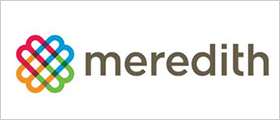 Our cornerstone is knowledge of the home, family, food and lifestyle markets. From that, we have built businesses that serve well-defined audiences, deliver the messages of advertisers, and extend our brand franchises and expertise to related markets.