Sr Design Editor/Better Homes and Gardens
Posted: 10/26/2012 | Expires: 11/25/2012
Location: Des Moines
Category:
Role:
Level:
Duration: Full Time
Salary Description:
Better Homes and Gardens
is seeking a
Senior Design Editor
who can create and develop high-impact Home Design content.
This senior level position is responsible for conceptualization, development, and production of vital Home Design editorial for the Better Homes and Gardens magazine and across BHG's digital and video platforms.
Location:
This position is based out of the Better Homes and Gardens headquarters in Des Moines; offering a creative and collaborative working environment, onsite photo and video studios, digital asset library, short commutes, solid benefit package, and a great work-life balance.
Conceive, propose, and produce/oversee production and styling for front-of-book features and produced main editorial stories in print and digital formats.
Write or supervise writing of Home Design stories. Work with Home Design editors to develop produced story ideas and guide overall styling direction of those stories.
Work with existing field editors and identify new location finders to obtain location material and produce high-quality editorial.
Education:
Bachelor's degree, preferably in journalism, communications, or related field, or equivalent work experience. Magazine editorial experience, highly beneficial.
Experience:
Minimum 6 years magazine, newspaper, or book editing or directly related experience.
Proven experience in managing people and projects, collaboration with others in a team setting, exceptional communication skills across all levels of management and adherence to strict deadlines.
Previous photography/design/producer experience preferred. Some digital experience also preferred.
Visit
www.meredith.com
for more information!http://track.tmpservice.com/ApplyClick.aspx?id=1628469-2015-4696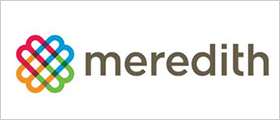 Our cornerstone is knowledge of the home, family, food and lifestyle markets. From that, we have built businesses that serve well-defined audiences, deliver the messages of advertisers, and extend our brand franchises and expertise to related markets.