Pregnancy Editor Parents
Posted: 11/5/2012 | Expires: 12/5/2012
Location: New York
Function:
Specialty:
Level:
Duration: Full Time
Salary Description:
The Pregnancy Editor oversees the Pregnancy & Birth, Getting Pregnant, and Baby Names channels on Parents.com, the website for Parents and American Baby magazines. This position is responsible for expanding and improving our content, tools, videos, and community/social features in these key channels of our website. He or she will be developing best-in-class, original web programming while also collaborating with the magazines' print staffs to create online extensions to print articles.
The Pregnancy Editor also:
• Ensures that the channels reflect best-practices in search-engine optimization and social-media optimization
• Leverages all available metrics and research to ensure short- and long-term editorial plans align with consumer needs and trends
• Monitors and measures competitor activities in the category.

Minimum Qualifications:
All must be met to be considered.

Education:
Bachelor's degree in Journalism or related field or equivalent training and/or experience.

Experience:
Minimum of 3-5 years experience writing and editing for web publication.
Previous experience analyzing Web metrics, optimizing content for search, and driving audience to websites (via newsletters, social media, search, etc.)
Specific Knowledge, Skills and Abilities:
Excellent written and verbal communication skills.
Ability to work under pressure and meet deadlines.
Ability to manage multiple projects simultaneously.
Knowledge and demonstrated expertise in digital media.
Excellent collaboration skills.
Creative thinker who can develop innovative ideas for tools and Web services.
Solid understanding of online community features and potential of community generated content.http://track.tmpservice.com/ApplyClick.aspx?id=1636594-2015-9196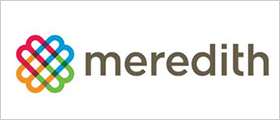 Our cornerstone is knowledge of the home, family, food and lifestyle markets. From that, we have built businesses that serve well-defined audiences, deliver the messages of advertisers, and extend our brand franchises and expertise to related markets.