Editorial Asst, Family Circle
Posted: 11/10/2012 | Expires: 12/10/2012
Location: New York
Function:
Specialty:
Level:
Duration: Full Time
Salary Description:
The Editorial Assistant provides administrative support to the Food and Health Directors. The position writes several columns a month along with and heds and deks mostly in the food and health departments.

Essential Job Functions

50% - Provides administrative support to several Senior Editors. Coordinates all departmental paperwork. Processes contracts and payments. Answers reader letters, phone calls and emails. Organizes press materials, pitches and samples sent to the food department. Answers PR calls and queries. Schedules and attends desk side meetings.
40% - Writes several columns for the food and health departments. Writes heds and deks for all food features.
10% - Manages special projects for the magazine as well as website and social networking site. Aid Articles Dept with Get Inspired column.

Minimum Qualifications:
All must be met to be considered.

Education:
Completion of high school or equivalent. College degree preferred.

Experience:
One to two years related administrative experience.
Internship experience at a large consumer magazine preferred.
Specific Knowledge, Skills and Abilities:
Good verbal and written communication skills
Strong attention to detail
Proficiency with Microsoft Office including Excel and PowerPoint
Ability to coordinate multiple tasks simultaneously
Ability to work in a fast-paced environment and meet deadlines
Good computer skills including PowerPoint, Word and Excel. Familiarity with database applications helpful
Background or strong interest in the health and/or culinary field is a plus
Strong reporting, writing and editing skills are essentialhttp://track.tmpservice.com/ApplyClick.aspx?id=1642387-2015-2696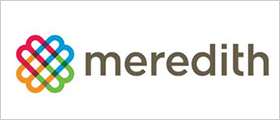 Our cornerstone is knowledge of the home, family, food and lifestyle markets. From that, we have built businesses that serve well-defined audiences, deliver the messages of advertisers, and extend our brand franchises and expertise to related markets.