Sr Designer EDWRR/EW
Posted: 11/15/2012 | Expires: 12/15/2012
Location: New York
Category:
Role:
Level:
Duration: Full Time
Salary Description:
The Designer collaborates with the Group Design Director and Art Director to perform a wide range of design and production duties. This position creates or collaborates on marketing projects including in-book promotional ads, advertorials, brochures, mailers, marketing and event websites, eblasts, comps, sell sheets, custom presentations, event signage and collateral.

Most design is primarily for print, however, digital design and development makes up 20% of the projects. The Sr Designer executes all graphic design disciplines from interpretation of assignment, art planning, photo research, designing layouts, and preparing the layout files for pre-press and press production. For digital work, responsibilities may be site design, front-end programming, testing and implementation.

Minimum Qualifications:
All must be met to be considered.

Education:
Bachelor's degree in Art/Graphic Design, or equivalent training and/or experience.

Experience:
4+ years of professional design experience preferred.
Magazine/media marketing experience a plus.
Specific Knowledge, Skills and Abilities:
Strong design skills including color sense, typography and ability to suit solution to objective.
Strong organizational skills and attention to detail. Effectively prioritize, multi-task and work under pressure in a
deadline-driven environment.
Collaborates well as part of a team, but can also work independently as necessary.
Excellent verbal and written communication skills, good interpersonal skills.
Proficiency with Adobe Creative Suite (Illustrator, Photoshop, In Design) and Microsoft Office (Word, Excel, PowerPoint).
Web design knowledge (Dreamweaver, Fireworks, Flash, HTML, scripting) a plushttp://track.tmpservice.com/ApplyClick.aspx?id=1646199-2015-096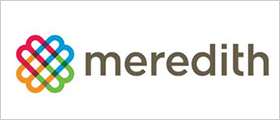 Our cornerstone is knowledge of the home, family, food and lifestyle markets. From that, we have built businesses that serve well-defined audiences, deliver the messages of advertisers, and extend our brand franchises and expertise to related markets.