Sales Asst LA
Posted: 11/15/2012 | Expires: 12/15/2012
Location: Los Angeles
Category:
Role:
Level:
Duration: Full Time
Salary Description:
The Sales Assistant assists Account Managers throughout the entire sales process and functions as their go-to person when they are out of the office. This position provides administrative support and serves as first point person of contact with clients and prospects.

Essential Job Functions
30% - Supports staff with general administrative and office management duties.
25% - Assists with maintenance of client relationships with advertisers. Streamlines and manages all advertising orders to ensure a smooth process.
20% - Assists account management team with projects and support functions relating to direct marketing campaigns/clients.
15% - Organizes client and corporate events and meetings. Coordinates travel arrangements.
10% - Researches potential clients and maintains client databases.

Minimum Qualifications:
All must be met to be considered.

Education:
Completion of high school, or equivalent. College degree preferred.

Experience:
Two years experience in a fast paced, media-related environment.

Specific Knowledge, Skills and Abilities:
Must be highly proficient in Microsoft Office - PowerPoint, Excel, Word.
Excellent communication and time management.
Ability to multi-task and prioritize.http://track.tmpservice.com/ApplyClick.aspx?id=1646203-2015-496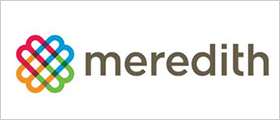 Our cornerstone is knowledge of the home, family, food and lifestyle markets. From that, we have built businesses that serve well-defined audiences, deliver the messages of advertisers, and extend our brand franchises and expertise to related markets.