Promotion/Ticket Coord TC
Posted: 11/15/2012 | Expires: 12/15/2012
Location: Daniel Island
Category:
Role:
Level:
Duration: Full Time
Salary Description:
The Ticket Coordinator will be in charge of all ticketing responsibilities for events as outlined below:
· Family Circle Cup
· Concerts & Special Events (Siempre Mujer Music Festival)
· World Team Tennis
· Future golf/other Meredith events
This position is responsible for all relationships with Ticket Master and all ticket holders.
This position is expected to be an integral part of the community as a face of our organization
This position will work closely with our Marketing team in developing and implementing sales plan for all events

Essential Job Functions

60Family Circle Cup Ticket Sales
20Concerts & Special Events
20Ticket Master & Marketing relationships

Minimum Qualifications:
All must be met to be considered.

Education:
4 year college degree

Experience:
2 year event experience and at least 1 year Ticket Master experience
Specific Knowledge, Skills and Abilities:
Strong computer skills and competency in ticketing software, specifically Ticket Masterhttp://track.tmpservice.com/ApplyClick.aspx?id=1646207-2015-896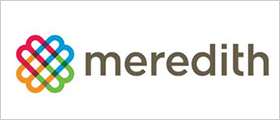 Our cornerstone is knowledge of the home, family, food and lifestyle markets. From that, we have built businesses that serve well-defined audiences, deliver the messages of advertisers, and extend our brand franchises and expertise to related markets.