Assoc Editor Parents
Posted: 11/15/2012 | Expires: 12/15/2012
Location: New York
Category:
Role:
Level:
Duration: Full Time
Salary Description:
Generate ideas for, assign and edit behavior, discipline and other features for print, tablet and online editions. Edit lifestyle / craft columns and collaborate with lifestyle editors on other lifestyle content, especially online for Parents' 100 days of holidays newsletter series.

Essential Job Functions

25Edit columns
40Assign and edit full-length stories
15Write, edit, and create content online content
10Cover tech market
10Write and edit tablet extras

Minimum Qualifications:
All must be met to be considered.

Education:
Bachelor's degree in Journalism or related field, or equivalent training and/or experience.

Experience:
Minimum 4 years experience writing or editing for a media brand.
Specific Knowledge, Skills and Abilities:
Must have strong copywriting skills.
Ideally have experience assigning features to freelance writers.
Must possess strong organizational and communication skills.
Must be an excellent team player with strong people skills with the ability to adapt to changing situations and help solve problems.
Must be able to multitask and be detail oriented.
Must be willing to regularly interact and brainstorm with the editorial staff.
Ability to set and meet deadlines in a fast-paced environment.
Must be Mac-literate and with knowledge of Adobe InDesign and InCopy.http://track.tmpservice.com/ApplyClick.aspx?id=1646208-2015-996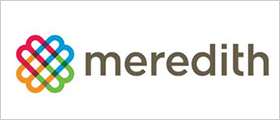 Our cornerstone is knowledge of the home, family, food and lifestyle markets. From that, we have built businesses that serve well-defined audiences, deliver the messages of advertisers, and extend our brand franchises and expertise to related markets.