Sr Copywriter MXM
Posted: 11/27/2012 | Expires: 12/19/2012
Location: New York
Category:
Role:
Level:
Duration: Full Time
Salary Description:
The Senior Copywriter develops powerful, brand-sensitive copy that meets and exceeds client expectations - and delivers results in the marketplace. This position works closely with art directors in concept development. The Senior Copywriter contributes to initial brainstorming on all assigned accounts and projects, including new business. This position maintains detailed knowledge of client branding, goals and product/service features and legal requirements.

80% - Creates high-impact copy which follows brief, satisfies clients and creates strong response rates.

10% - Defines and develops copy platforms.

10% - Utilizes strong presentation skills and successful sell-in of copy and concepts while interacting with clients.
Minimum Qualifications:
All must be met to be considered.

Education:
Bachelor's degree in the Liberal Arts, Journalism or a related field, or equivalent training and/or experience.

Experience:
Minimum of seven years as an advertising/direct marketing copywriter.
THIS MUST INCLUDE:
-Brand development experience.
-Experience creating traditional direct mail solicitations for credit cards and/or insurance.
-Experience creating emails.

Specific Knowledge, Skills and Abilities:
Strong knowledge of direct mail fundamentals.
Excellent verbal and written communication skills.
Must possess attention to detail and ability to meet deadlines.
Must possess advanced client interaction skills.
Must be adept at developing concept presentations

Travel Required: 10%http://track.tmpservice.com/ApplyClick.aspx?id=1648948-2015-2296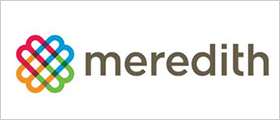 Our cornerstone is knowledge of the home, family, food and lifestyle markets. From that, we have built businesses that serve well-defined audiences, deliver the messages of advertisers, and extend our brand franchises and expertise to related markets.