Art Director MXM
Posted: 11/27/2012 | Expires: 12/19/2012
Location: New York
Category:
Role:
Level:
Duration: Full Time
Salary Description:
The Art Director designs powerful, brand-sensitive printed and electronic communications that exceed client expectations - and deliver results in the marketplace. The Art Director contributes to initial brainstorming on all assigned accounts and projects, including new business. This position maintains detailed knowledge of client graphic standards.

- Designs and helps concept a wide range of direct mail packages, magazine ads, miscellaneous collateral, emails, web pages, and various other printed and electronic communications. Performs all necessary stock photo research.

- Performs print production duties including design file and photo preparation, orders stock photography, color correction, and retouching.

- Collaborates with production managers on printed communications. Collaborates with coders on electronic ones.
Minimum Qualifications:
All must be met to be considered.

Education:
Bachelor's degree in Graphic Design or related field, or equivalent training and/or experience.

Experience:
One to two years professional design experience. Experience with traditional direct mail packages preferred.

Specific Knowledge, Skills and Abilities:
Proficiency with Adobe Creative Suite.
Proficiency in Microsoft Office.
Strong layout skills including color sense, photo selection, and the ability to suit solution to objective.
Especially strong typographic skills, including the ability to make complex communications easily readable.
Strong web design knowledge.
Some production knowledge highly preferred.
Good verbal and written communication skills.
Ability to learn and take direction.
Strong organizational skills and attention to detail.
Ability to prioritize, multi-task and work under pressure in a deadline-driven environment.
Ability to take ownership of projects as well as collaborate with other team members.
http://track.tmpservice.com/ApplyClick.aspx?id=1648954-2015-2896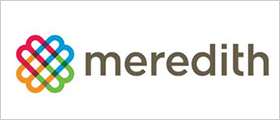 Our cornerstone is knowledge of the home, family, food and lifestyle markets. From that, we have built businesses that serve well-defined audiences, deliver the messages of advertisers, and extend our brand franchises and expertise to related markets.