Sr. Designer - Kraft
Posted: 11/27/2012 | Expires: 12/20/2012
Location: Des Moines
Category:
Role:
Level:
Duration: Full Time
Salary Description:
The Senior Designer primarily supports the magazine team in the design and production of editorial and advertorial layouts across print with digital extensions into email, web and tablet.

II. Essential Job Functions
75%design of magazine in print with digital extensions
15%design of associated promotional assets, inserts
10%production and workflow support
Minimum Qualifications:
All must be met to be considered.

Education:
College degree preferred.

Experience:
4+ years editorial and marketing design experience

Specific Knowledge, Skills and Abilities:
Strong typography and composition skills
Strong demonstration of current design trends and sensibilities
Good understanding of promotional extensions of brands
An authentic interest in the subject of food
Proficient in InDesign, Photoshop, Illustrator, Word and Excel
DPS, HTML, email marketing skills a BIG plus
Illustration and graphics development a plus

Ability to adhere to art team guidelines and departmental processes
Ability to work in a team-oriented environmenthttp://track.tmpservice.com/ApplyClick.aspx?id=1650274-2015-3596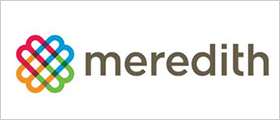 Our cornerstone is knowledge of the home, family, food and lifestyle markets. From that, we have built businesses that serve well-defined audiences, deliver the messages of advertisers, and extend our brand franchises and expertise to related markets.