Hispanic Editor - Kraft
Posted: 11/27/2012 | Expires: 12/27/2012
Location: New York
Category:
Role:
Level:
Duration: Full Time
Salary Description:
The Kraft Hispanic Editor edits copy for grammar, tone and client guidelines and objectives. This position ensures quality control of printed/digital materials and interactive assets to ensure that materials effectively communicate, achieve client objectives/needs and satisfy budgetary and marketing guidelines.

Essential Job Functions

-Ensures that copy adheres to style guidelines, Kraft philosophy, Kraft legal requirements. Reviews copy to ensure appropriate tone and expression.

-Ensures all copy is delivered at the highest quality.

-Maintains a rigorous review process that all content adheres to Kraft brand guidelines.
Works with creative team to assure all deadlines are met. Recommends any changes that reflect contemporary publishing.

-Provides digital expertise to HTML coding and link list proofing/reviews.

Minimum Qualifications:
All must be met to be considered.

Education:
Bachelor's degree in Journalism, Nutrition, English or related field, or equivalent training and/or experience.

Experience:
Previous food/nutrition/health background/experience with emphasis in bilingual segments preferred

Specific Knowledge, Skills and Abilities
Must be fluent in Spanish (written and oral)
Must demonstrate proficiency in HTML and other digital channels/medium
Must possess creativity and versatility.
Ability to work under tight deadlines.
Must possess strong organizational skills.
Must possess advanced sales presentation and problem-solving skills.
Must possess strong client communication skills.
Must possess strong verbal and written communication skills.
Ability to compromise and work with a variety of internal resources and external clients.
Must possess a broad background in variety of home and family subject areas with special emphasis on food and nutrition. Macintosh skills helpful.http://track.tmpservice.com/ApplyClick.aspx?id=1654056-2015-8096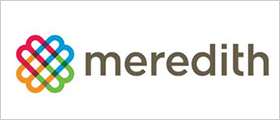 Our cornerstone is knowledge of the home, family, food and lifestyle markets. From that, we have built businesses that serve well-defined audiences, deliver the messages of advertisers, and extend our brand franchises and expertise to related markets.