Corporate Training Business Development Associate
Posted: 11/28/2012 | Expires: 12/28/2012
Location: New York Category: Digital Media, Marketing, Sales & Business Development, Social Media, Other Role: Level: Duration: Full Time Salary Description:
Mediabistro is seeking a Corporate Training Business Development Associate to work with major media companies to develop seminars, course offerings, and training packages delivered in house and online. Like Janus the two-faced Roman god, this role requires one-half creative genius, one half scrappy sales shark.The ideal candidate will have experience in content development within digital media and be a non-traditional sales person who can research leads, pitch products and services, wield a phone and gmail account like a sword, and close deals - all while maintaining Mediabistro's friendly brand. Candidates should have experience in:- Content development for a business audience- Digital media, social media, and technology as topics that influence the way people work- Continuing education course development- Collaboration with subject-matter experts to create course offerings- Entrepreneurial work environments- Sales experience, including direct marketing, cold-calling, prospecting for clients Desired:- Visionary ability to initiate ideas, solutions, and programs- Enterprise sales experience- Experience with online learning, web video, and community management- 3-5 years of experience in related fields Required:- Stellar, outgoing personality- Intense interest in media companies and the challenging business environment surrounding them- Bachelor's degree The position reports to the VP of Education & Events Mediabistro's education department is a dynamic, creative work environment. It is growing quickly and, as a result, is a perfect fit for someone ultra-motivated in the rewards of work. As the premier community of media professionals, Mediabistro is dedicated to enhancing people's careers at all levels. Why don't you help us do that?Interested candidates should send cover letter, resume and salary requirements.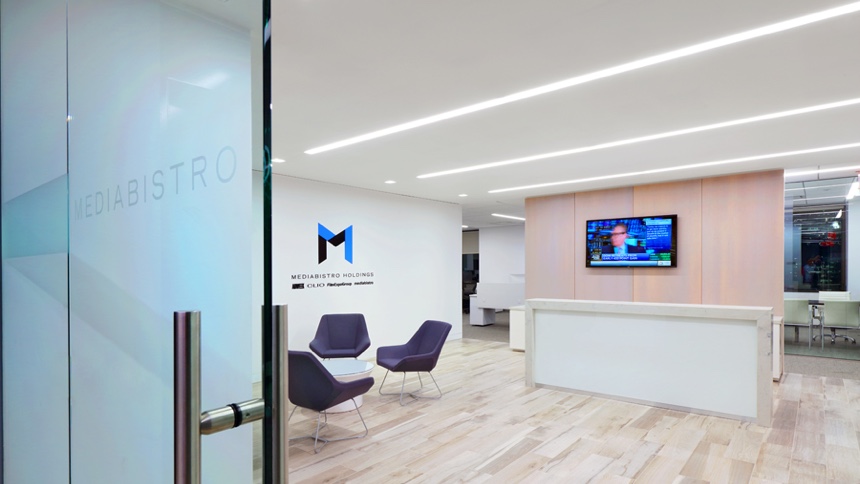 Mediabistro Holdings, LLC. is a group of industry-leading brands committed to excellence in, and the advancement of, the media and creative businesses globally. Formed in 2015, it consists of Adweek, The CLIO Awards, Mediabistro and Film Expo Group.