Sr Designer, Corporate Mktg
Posted: 11/28/2012 | Expires: 12/28/2012
Location: New York
Category:
Role:
Level:
Duration: Part Time
Salary Description:
Bring innovative ideas and concepts to the Meredith brand and properties by extending our current identity through: corporate ads, presentations, brochures, email blasts, etc. Creative force who's up to the challenge of working on both print and multi-media projects promoting Meredith brands from publishing and broadcast to broadband and social media.

In addition to branding the Sr Designer will collaborate with our internal marketing partners on advertiser sold programs to provide design services for special projects and/or merchandising and promotional programs. This includes the design and production of in-magazine high-impact units, co-op sections, promotional pages/advertorials, as well as direct mail pieces, event signage, invitations, countercards, pub letters, etc. Ability to work harmoniously with the sales and marketing staff.

* Ability to absorb and synthesize complex branding and style requirements from clients and account managers
* Proven record of collaborative work
* Ability to create great designs under pressure
* Elegant, sleek, and accessible sense of design
* Extreme attention to detail and consistency of work
* Well organized and able to balance multiple simultaneous projects
* Self-motivated, a natural problem-solver and a good communicator
* Must be comfortable following direction and implementing changes, thrive on multidisciplinary teams, and be able to balance great design with meeting short deadlines

Essential Job Functions

70% - Design
15% - Idea generation
15% - Stay abreast of technology

Minimum Qualifications:
All must be met to be considered.

Education:
Graphic design degree

Experience:
Minimum 5 years as a senior designer in publishing or advertising
Specific Knowledge, Skills and Abilities:
Must be proficient in: InDesign, Illustrator, PhotoShop, Flashhttp://track.tmpservice.com/ApplyClick.aspx?id=1656431-2015-3196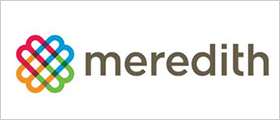 Our cornerstone is knowledge of the home, family, food and lifestyle markets. From that, we have built businesses that serve well-defined audiences, deliver the messages of advertisers, and extend our brand franchises and expertise to related markets.