Business Development Mgr
Posted: 11/29/2012 | Expires: 12/29/2012
Location: New York
Category:
Role:
Level:
Duration: Full Time
Salary Description:
Develop, sell and close new business. Maintain and grow current advertising revenue base. This position works with management to create new business opportunities and exceed sales goals by providing strategic thinking to meet client/market challenges.

Essential Job Functions

100Builds and develops client relationships, generates ad revenue

Minimum Qualifications:
All must be met to be considered.

Education:
Bachelor's degree in Sales, Marketing or related field or equivalent training and/or experience.

Experience:
Three years advertising support experience.
Specific Knowledge, Skills and Abilities:
Good computer skills.
Outstanding written and verbal communication skills.
Ability to meet with high level client and agency contacts.
Great organizational skills
Ability to initiate and sell marketing programs based upon insights gained from meetings or RFPs.
Good negotiation skills
Sales support experience preferred but not required.http://track.tmpservice.com/ApplyClick.aspx?id=1657333-2015-2496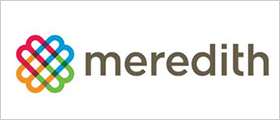 Our cornerstone is knowledge of the home, family, food and lifestyle markets. From that, we have built businesses that serve well-defined audiences, deliver the messages of advertisers, and extend our brand franchises and expertise to related markets.