Sr Content Manager
Posted: 12/13/2012 | Expires: 1/12/2013
Location: Des Moines
Function:
Specialty:
Level:
Duration: Full Time
Salary Description:
Meredith Xcelerated Marketing, one of the nation's preeminent Customer Engagement Marketing agencies is looking for a Senior Content Manager to join it's Des Moines team.

The Senior Content Manager manages multi-channel content programs, including creating plans and content across print, digital, video and mobile; provides strategic content thinking for all MXM accounts; works with MXM content, strategy, and digital design leads to ensure we're providing the best digital solutions for clients; assists Content Director in providing leadership on new business efforts; ensure all staff stay current on digital content trends.

Essential Job Functions

- Manages multi-channel content programs, creating content plans and working with design, video, print and technical team members to execute and deliver content.
- Provides strategic thinking for evolving existing business across the group.
- Leads new business efforts as assigned.
- Supports Content Director in group content oversight, provides digital content leadership to enable all staff members to stay current

Minimum Qualifications:
All must be met to be considered.

Education:
Bachelor's degree in Journalism, English or related field, or equivalent training and/or experience.

Experience:
Eight to ten years reporting, writing and editing content with a strong emphasis in financial services but experience in multiple categories is highly preferred. Must have 3 years of experience writing content for emerging channels with a strong emphasis on digital. Past experience managing one or more direct reports is preferred.
Specific Knowledge, Skills and Abilities:
Must have good, in-depth knowledge of financial services and issues
Strong consumer writing and editing skills are required
Strong visual skills are required
Ability to meet deadlines
Excellent verbal and written communication skillshttp://track.tmpservice.com/ApplyClick.aspx?id=1669089-2015-6496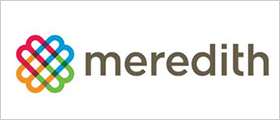 Our cornerstone is knowledge of the home, family, food and lifestyle markets. From that, we have built businesses that serve well-defined audiences, deliver the messages of advertisers, and extend our brand franchises and expertise to related markets.