Sales Manager, Social Media Research
Posted: 1/3/2013 | Expires: 2/2/2013
Location: San Francisco Category: Digital Media, Sales & Business Development, Social Media Role: Level: Duration: Full Time Salary Description:
Inside Network, a division of WebMediaBrands (NASDAQ:WEBM), is seeking a Sales Manager in their San Francisco office to lead the expansion of its growing research and data accounts and grow a scalable account management function. Since 2009, Inside Network's industry-leading social media research and data products have served analysts focused on this growing industry. We are seeking an experienced and savvy leader in the west to take our sales efforts to the next level. Responsibilities:As the leader of our research and data sales team, this position will be responsible for:1) Growing core accounts with key research and data clientsExisting Accounts - Inside Network has a long list of established client relationships with top-tier companies in the financial, technology, and media sectors. This position will lead the management and growth of these key accounts.New Accounts - Drive the growth of new key clients in target sectors.2) Defining frameworks for product packaging and pricing for enterprise clientsInside Network has historically served clients in a variety of ways, including self-serve subscriptions, deeper full-service subscriptions, and ad-hoc custom reports. As a strategic member of the sales team, this position will be responsible for developing a systematic framework for packaging and pricing our research and data products for large/enterprise customers.3) Managing and growing existing account management team in a scalable way over time, commensurate with sales growthRequirements:- Experienced sales leader with 3-5 years in enterprise sales (preferably research, data, or similar)- Track record of exceeding goals in previous positions- Comfortable building and maintaining high-level client relationships (in person)- Ability to develop quick and deep understanding of multiple facets of our business and products- Time management and ability to differentiate between more and less important needs- Experience closing transactions over the phone- Very comfortable using web-based apps and tools (Salesforce is a plus)Interested candidates should send resume and cover letter, including salary requirements to salescareers@webmediabrands.com.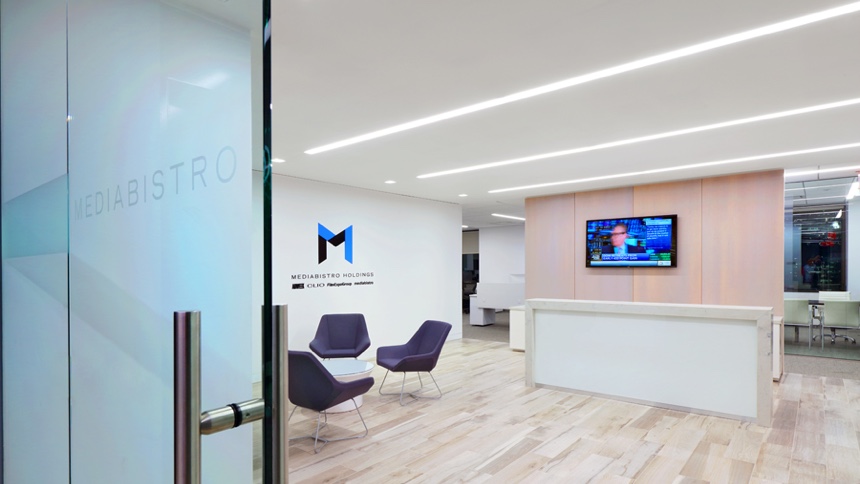 Mediabistro Holdings, LLC. is a group of industry-leading brands committed to excellence in, and the advancement of, the media and creative businesses globally. Formed in 2015, it consists of Adweek, The CLIO Awards, Mediabistro and Film Expo Group.