Account Supervisor MXM
Posted: 1/7/2013 | Expires: 2/6/2013
Location: Des Moines
Function:
Specialty:
Level:
Duration: Full Time
Salary Description:
The Account Supervisor supports the Group Account Director's accountability for client program revenue. The Account Supervisor nurtures strong client partnerships built on quality, customer service and trust. This position oversees communication/dissemination of program information to provide clients with seamless service and high-performance products.

-Aid and assists the Group Account Director in expanding existing programs and/or generates new programs by leveraging client relationships, feedback, program measurement, new products/services or unmet needs.

-Manages processes related to pricing, invoicing and budgets. Supports the Group Account Director in developing new or renewal contracts.

-Implements and manages integrated marketing programs based on client marketing goals. Creates clear and actionable creative briefs, manages program budgets and timelines ensuring that programs are on time and budget

-Interfaces with clients, MXM team members, sister companies, partner agencies and peers to ensure projects are on target with objectives, budget and schedule.
Minimum Qualifications:
All must be met to be considered.

Education:
Bachelor's degree in Marketing, Advertising or related field, or equivalent training and/or experience.

Experience:
Five to seven years experience in account management, account planning, or marketing.
Past banking/investment experience preferred.

Specific Knowledge, Skills and Abilities:
Solid understanding of creative processes.
Strong leadership and interpersonal skills.
Ability to work in a team-oriented environment.
Excellent attention to detail.
Ability to successfully manage multiple projects simultaneously.
Must possess ability to translate vision into tactical steps within a project.
Must possess exceptional communication and presentation skills.

Travel Required (Approx):5-10%http://track.tmpservice.com/ApplyClick.aspx?id=1684271-2015-9696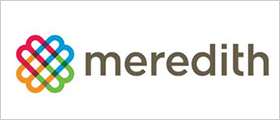 Our cornerstone is knowledge of the home, family, food and lifestyle markets. From that, we have built businesses that serve well-defined audiences, deliver the messages of advertisers, and extend our brand franchises and expertise to related markets.