Management Supv
Posted: 1/8/2013 | Expires: 2/7/2013
Location: New York
Category:
Role:
Level:
Duration: Full Time
Salary Description:
The Management Supervisor directs and executes program activity. This position functions as the single point-of-contact between MXM and the client program manager.

The Management Supervisor partners with the Group Account Director in the development and implementation of the CRM strategic plan. This position will be the conduit for continuous communication between all MXM departments and affiliated companies and client stakeholders.


Essential Job Functions

- Strategy Development - Work with the Group Account Director to develop and continually evolve the CRM strategy for MetLife, the ACLU and other programs to ensure objectives and cost effective benefits are achieved for the client.

- Execution of Direct Marketing Programs - Execute and manage various programs associated with the MetLife and ACLU CRM strategy. Serve as the primary client contact for marketing initiatives. Manage projects and coordinate/direct appropriate internal and external resources to deliver all aspects of the marketing program.

- Retention, Growth and Profitability - Build strong relationships with client contacts to improve account retention. Identify and help sell ideas for expansion of existing or new initiatives that result in growth of revenue on both the MetLife and ACLU accounts.
Minimum Qualifications:
All must be met to be considered.

Education:
Bachelor's degree in Marketing or related field, or equivalent training and/or experience.

Experience:
6 to eight years related work experience. Past supervisory experience preferred.
Specific Knowledge, Skills and Abilities:
Previous client relationship marketing (CRM) experience required.
Must be versed in digital and conversant in social media.
http://track.tmpservice.com/ApplyClick.aspx?id=1685724-2015-3496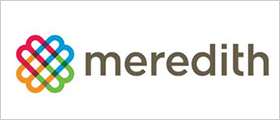 Our cornerstone is knowledge of the home, family, food and lifestyle markets. From that, we have built businesses that serve well-defined audiences, deliver the messages of advertisers, and extend our brand franchises and expertise to related markets.