Media Relations - More/Fitness Half Marathon
Posted: 1/23/2013 | Expires: 2/22/2013
Location: New York
Category:
Role:
Level:
Duration: Freelance
Salary Description:
More and Fitness magazines are seeking an experienced freelance NY-based publicity consultant to lead publicity efforts for the 2013 More Magazine/Fitness Magazine Women's Half Marathon.

Background on Event:
Now in its tenth year, the event is the largest women's half-marathon in country and is open to women runners and walkers of all ages. More and FITNESS are co-hosting the event with New York Road Runners and are expecting more than 10,000 women runners and spectators in New York's Central Park on April 14, 2013.

Project Scope:
The consultant will be responsible for leading More/Fitness Half-Marathon PR efforts. Responsibilities include:
-Strong national broadcast, print and online contacts and media pitching skills a MUST
-Pitching (pre, event, post-event efforts):
oNational and regional media outlets
oBroadcast, print and online
-Candidates must be self starters, detail-oriented problem solvers who have strong interpersonal skills
-Candidates must be creative and proactive with the ability to develop creative pitches across multiple beats, including health, fitness, and women's interests
-Candidates must have strong network of media contacts and proficiency in Bacons/Cision
-Fitness and lifestyle experience is strongly preferred
-Timing: January 28, 2013- April 22, 2013. Timing is subject to change.

Compensation is commensurate with experience. For more information, visit: www.morefitnesshalf.com Qualified applicants should send a cover letter, resume and listing of recent media placements to: Carrie Carlson carrie.carlson@meredith.com/NO PHONE CALLS. We will start interviewing qualified candidates in immediately.

Varies.http://track.tmpservice.com/ApplyClick.aspx?id=1700156-2015-2396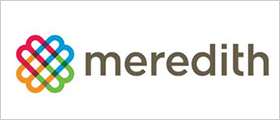 Our cornerstone is knowledge of the home, family, food and lifestyle markets. From that, we have built businesses that serve well-defined audiences, deliver the messages of advertisers, and extend our brand franchises and expertise to related markets.