LA Director, MORE Sales
Posted: 2/13/2013 | Expires: 3/15/2013
Location: Los Angeles
Category:
Role:
Level:
Duration: Full Time
Salary Description:
Maintain and grow advertising revenue in California, Utah, Nevada, and Arizona territories. Work with management to create new business opportunities and exceed sales goals by providing strategic thinking to meet client/market challenges.
Must be able to meet with high level client and agency contacts.
Must be able to initiate and sell marketing programs based upon insights gained from meetings or RFPs.

Essential Job Functions

75% - Sells advertising by building & developing client relationships
15-20% - Strategic planning, brainstorming
5-10% - Paperwork including forecasting, reports, RFPS

Minimum Qualifications:
All must be met to be considered.

Education:
College graduate

Experience:
Minimum 8 years advertising sales experience
Specific Knowledge, Skills and Abilities:
Computer skills, excellent writing and communication skills, excellent presentation skills, good negotiating skills, strategic thinkinghttp://track.tmpservice.com/ApplyClick.aspx?id=1721143-2015-296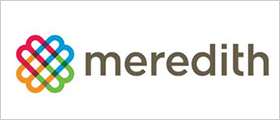 Our cornerstone is knowledge of the home, family, food and lifestyle markets. From that, we have built businesses that serve well-defined audiences, deliver the messages of advertisers, and extend our brand franchises and expertise to related markets.