Creative Services Editor
Posted: 2/22/2013 | Expires: 3/24/2013
Location: Des Moines
Category:
Role:
Level:
Duration: Full Time
Salary Description:
The Creative Services Editor writes, edits and oversees production of web and direct mail print materials that effectively communicate, achieve client objectives, and satisfy budgetary guidelines.

Essential Job Functions

35% - Writes/edits effective copy approved for publication in Direct Mail or on Web.

15% - Researches and performs fact checking of existing copy that satisfies the Nestle Regulatory team.

25% - Coordinates with Account Services to answer questions and deliver client requests.

15% - Collaborates with Designer and Creative Services Manager to ensure deliverables route on time.

10% - Manages freelancers. Oversees hiring, work assignment and approves related invoices.

Minimum Qualifications:
All must be met to be considered.

Education:
Bachelor's degree in Journalism, English or related field, or equivalent training and/or experience.

Experience:
Minimum of two years experience in advertising, book, magazine, web, marketing and/or custom publishing. Background in advertising, sales promotion, as well as presentation experience.
Specific Knowledge, Skills and Abilities:
Experience working with InDesign and Macintosh software.
Must possess excellent editorial judgment, strong command of grammar, and have the ability to originate or rewrite copy under tight deadlines.
Must be able to conduct authoritative research on a variety of subjects including but not limited to pregnancy, baby care and child nutrition. Experience with social media.http://track.tmpservice.com/ApplyClick.aspx?id=1730236-2015-596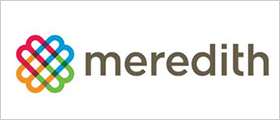 Our cornerstone is knowledge of the home, family, food and lifestyle markets. From that, we have built businesses that serve well-defined audiences, deliver the messages of advertisers, and extend our brand franchises and expertise to related markets.