Producer Home Design BHG
Posted: 2/24/2013 | Expires: 3/26/2013
Location: New York
Function:
Specialty:
Level:
Duration: Full Time
Salary Description:
This position is responsible for conceptualization, development, and direction of produced Home Design content for the magazine in both print and digital formats. The producer is expected to ideate and pitch produced stories for front-of-book and well features as well as manage those projects through production. The producer is also expected to collaborate with sr editors to translate creative concepts into strong visual/photographic presentations that achieve the magazine's overall aesthetic and material needs.

Essential Job Functions

50% - Collaborates with editorial & design staff to ideate, brainstorm, pitch, plan, & execute produced stories & special projects as assigned.
20% - Oversees photographic phases of projects including planning, executing, & directing photo shoots
10% - Contribute to digital & other cross-platform goals as assigned to include developing story extensions (videos, story pages, & new ways to extend stories to better serve the reader) for etablet editions.
10% - Develop new contacts to assure a steady flow of fresh material, resources, subjects, & location material for the magazine
5% - Help sustain & amplify BHG's position as the leading authority among consumers & professionals in the design industry to include media appearances as assigned.
5% - Cover new markets for Home Design staff by representing the magazine at trade shows & other events.

Minimum Qualifications:

Education:
Bachelor's degree in communications or related field, or equivalent training and/or experience

Experience:
Minimum 6 yrs magazine or related publishing experience. Previous photography/design/producer experience preferred.
Skills & Abilities:
Ability to manage detailed, complex projects
Excellent verbal & written communication skills
Strong sense of photographic/design production & presentation skillshttp://track.tmpservice.com/ApplyClick.aspx?id=1730405-2015-7396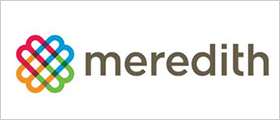 Our cornerstone is knowledge of the home, family, food and lifestyle markets. From that, we have built businesses that serve well-defined audiences, deliver the messages of advertisers, and extend our brand franchises and expertise to related markets.