Technical Producer WFSB
Posted: 2/27/2013 | Expires: 3/29/2013
Location: Rocky Hill
Category:
Role:
Level:
Duration: Full Time
Salary Description:
The Technical Producer oversees the operation of the Ignite automation system and will execute live newscasts and special projects from that terminal. Performs non-linear editing of promotion and news elements, enters graphics into show rundowns using MOS, and creates pre-production elements. May require nights, weekends and holidays.Essential Functions-80% Operates and maintains Ignite automation during the newscast. Troubleshoots technical issues as they occur.10% Collaborates promotion and news employees to develop pre-production elements. Directs special projects. Performs non-linear editing (and associated functions) for promotion, commercial ingestion and duplication, satellite operations,news and sales projects. Utilizes graphics in support of the branding and editorial philosophy of the station's newscast. 10%Provides daily direction and alignment.Creates pre-production elements that have been developed. Generates graphics for newscasts and promotions.Provides continuous feedback on daily performance.Completion of high school,or Bachelor's degree in broadcast TV production or media preferred. Min 2yrs exp in a live broadcast television environment with hands-on experience in control room including switching, audio, graphics, character generator, robotics, and automated rundown software preferred.Non-linear editing exp. Exp operating and maintaining Ignite automation tools and software.Exp using Avid editing software preferred.Specific Knowledge, Skills and Abilities: Highly motivated and confident in executing difficult and complex tasks.Self directed and able to function proactively to ensure results and goals are met as well as adhere to strict deadlines.Good leadership skills; ability to provide guidance and direction to a team.Ability to consistently function in a high pressure role and environment. Ability to quickly react to changing priorities and needs.Must be able to troubleshoot difficult problems and develop solutions to address root causes.http://track.tmpservice.com/ApplyClick.aspx?id=1733136-2015-7796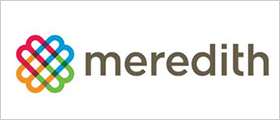 Our cornerstone is knowledge of the home, family, food and lifestyle markets. From that, we have built businesses that serve well-defined audiences, deliver the messages of advertisers, and extend our brand franchises and expertise to related markets.