Prod/Eng Specialist WSHM
Posted: 3/2/2013 | Expires: 4/1/2013
Location: Springfield
Category:
Role:
Level:
Duration: Full Time
Salary Description:
Production/Eng Specialist operates studio & remote production equip including automated video/audio production sys, wireless microphone sys, audio video routers, lighting kits, video servers, and video archive data bases. This position supports news,promotion,sales,and programming. It provides production direction to news room staff & field crews regarding content, coordination & newscast execution. Essential Functions 70%-Operates automated control room system, studio/remote cameras, broadcast graphics & other related TV production equip:lighting, teleprompters, and microphones. Coord & triggers internal & external commercial breaks. Coord breaking news & executes live& taped productions in the control room. Edits& sends topical promos to master control. Archive newscast video to server archive. Execute preventative measures on control room equip & systems. Monitors & works creatively to constantly improve & evolve the look and execution of newscasts. 20%-Identify tech issues and improvements relating to broadcast quality & work-flow. Learn tech equip, server functions and assist installations. 10%-Create news graphics & effects for newscasts & productions. Help news staff understand &correctly implement new elements into show rundowns. Min Edu-High School, or equivalent. College degree or equivalent tech degree/diploma in Broadcasting, electronics or related field. Exp.2yrs exp directing or production support exp. for TV or cable. Strong TV production equip. exp. Proficiency w/ automated video,audio production sys, studio&field cameras, broadcast graphics sys, and video server operations. Ability to shoot on P2 and edit video for newscasts. Strong computer & communication skills. Ability to focus on coord of daily & long range segments from first contact to on-air product. Ability to react, work with ladders for lighting grids & lift heavy equip. Microwave/satellite truck exp. plus. Available to work W/E, holidays & Valid Driver's Lic. http://track.tmpservice.com/ApplyClick.aspx?id=1736007-2015-1996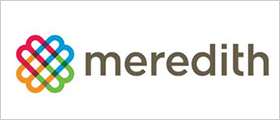 Our cornerstone is knowledge of the home, family, food and lifestyle markets. From that, we have built businesses that serve well-defined audiences, deliver the messages of advertisers, and extend our brand franchises and expertise to related markets.