National Sales Assistant WSHM
Posted: 3/9/2013 | Expires: 4/8/2013
Location: Springfield
Category: Digital Media, Publishing, Sales & Business Development
Role:
Level:
Duration: Full Time
Salary Description:
The National Sales Assist/Executive Assistant works under the direction of the Station Manager to perform all necessary support/service duties pertaining to all national business out of station. This position:
- Enters and confirms sales orders.
- Works and maintains all pre-empts & make-goods.
- Researches and resolves log discrepancies.
- Maintains and updates account files.
- Assists with database maintenance.

Minimum Qualifications:
All must be met to be considered.

Education:
High school diploma or equivalent.

Experience:
Two years sales support experience is required.

Specific Knowledge, Skills and Abilities:
Strong computer, wide orbit, organizational and phone skills.
Strong verbal and writing skills.
Attention to detail and follow through.
Ability to work under pressure.
Ability to maintain a positive attitude and communicate diplomatically with all clients, viewers, and national reps.
Must be a team player with the willingness to answer phones in a prompt and courteous manner.http://track.tmpservice.com/ApplyClick.aspx?id=1743598-2015-3596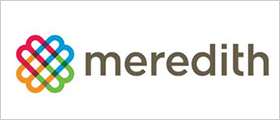 Our cornerstone is knowledge of the home, family, food and lifestyle markets. From that, we have built businesses that serve well-defined audiences, deliver the messages of advertisers, and extend our brand franchises and expertise to related markets.