Account Manager, Interactive NY
Posted: 3/14/2013 | Expires: 4/13/2013
Location: New York
Category: Digital Media, Marketing, Sales & Business Development
Role:
Level:
Duration: Full Time
Salary Description:
The Account Manager acts as an internal sales representative responsible for the active creation & management of all advertising programs & associated revenue pre- & post-sale. This includes media plan creation, campaign implementation, optimization, reporting, program retention & renewal, & ensuring prompt & proper resolution of advertiser business issues.

Job Functions

-Work as a partner with designated Sales Managers to develop media plans, presentations, sales strategy & growth for program recommendations, renewals & client retention.
-Execute & implement advertising campaigns to ensure accurate impression, performance & revenue delivery.
-Take a leadership role to coordinate efforts between other cross-functional teams as necessary (implementation of new products & custom elements). Position interfaces with Sales, Marketing, Engineering, Creative, HTML & Site Operations departments.
-Work with Ad Operations to ensure clients' ads are trafficked, monitored, & optimized.
-Maximize campaign performance & company revenue by preparing reports, analyzing data (performance & delivery), preparing recommendations & initiating tactical optimizations (creative execution & strategy, placement evaluation, day-parting, frequency capping, etc.) to further increase success rate & renew/grow current business.
-Update contract management system with campaign change orders (campaign delays, optimizations, etc.) & alert team of changes that will affect revenue.
-Work closely with Advertising Operations & Advertising Sales on budget forecasting & revenue/pipeline monitoring.
-Reduce account attrition by ensuring program goals are met & exceeded.
For the full job description & job requirements, please visit our website: https://www.meredith.apply2jobs.com/ProfExt/index.cfm?fuseaction=mExternal.showJob&RID=5354&CurrentPage=1http://track.tmpservice.com/ApplyClick.aspx?id=1748079-2015-7296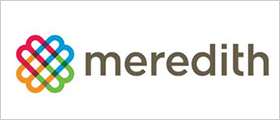 Our cornerstone is knowledge of the home, family, food and lifestyle markets. From that, we have built businesses that serve well-defined audiences, deliver the messages of advertisers, and extend our brand franchises and expertise to related markets.