Assignment Editor WFSB
Posted: 3/14/2013 | Expires: 4/13/2013
Location: Rocky Hill
Category:
Role:
Level:
Duration: Full Time
Salary Description:
The Assignment Editor coordinates the afternoon and nightly news gathering efforts of News Reporters/Photographers. This position also assists with producing, writing, and assembling the newscast.

Essential Job Functions

55% - Generate news story ideas by researching reporter leads, newspapers, monitoring emergency scanners, magazines, and other potential news sources.
20% - Maintains communications with in-house staff and field news crews for proper coordination of news gathering efforts. Schedules interviews for news crews.
15% - Responds to all incoming calls from the public, viewers, and from reporter/photographers in the field. Maintains daily contact with police and fire agencies.
5% - Coordinates reports from affiliate stations and local stringer reports. Reviews and files all newsroom incoming mail and faxes. Maintains news files.
5% - Writes nightly story summary to include follow-up ideas and suggestions for the morning staff. Makes night beat checks.

Minimum Qualifications:
All must be met to be considered.

Education:
College degree preferred in communications, broadcasting or journalism

Experience:
Preferred one year experience in radio or television or previous internship(s).
Specific Knowledge, Skills and Abilities:
Knowledge of all news gathering equipment and sources.
Excellent verbal and written communication skills.
Ability to work cooperatively with diverse groups of individuals.
Ability to handle multiple tasks and work under pressure of tight deadlines and last-minute changes.
Ability to be inquisitive and self-directed while gathering news in a fast-paced and competitive environment.
Knowledge of the state of CT preferred.http://track.tmpservice.com/ApplyClick.aspx?id=1748552-2015-4096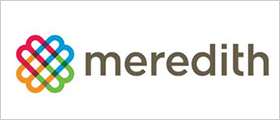 Our cornerstone is knowledge of the home, family, food and lifestyle markets. From that, we have built businesses that serve well-defined audiences, deliver the messages of advertisers, and extend our brand franchises and expertise to related markets.