Mgr Sales Accounts, AllRecipes
Posted: 3/19/2013 | Expires: 4/18/2013
Location: Seattle
Category:
Role:
Level:
Duration: Full Time
Salary Description:
Manages programs and associated revenue pre and post-sale for Meredith Digital.

In addition to direct Account Management (generating proposals and coordinating campaigns with internal and external customers), the Manager, Sales Accounts leads a group of 2-3 front line Account Managers.

For the full job description, please visit our website at: https://www.meredith.apply2jobs.com/ProfExt/index.cfm?fuseaction=mExternal.showJob&RID=5818&CurrentPage=3

Minimum Qualifications:

Education:
· 4-yr degree in business, marketing, communications or related degree preferred. Additional experience may substitute on a year-by-year basis.

Experience:
· Minimum 3 yrs experience in digital account management.http://track.tmpservice.com/ApplyClick.aspx?id=1752472-2015-2196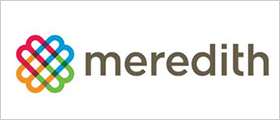 Our cornerstone is knowledge of the home, family, food and lifestyle markets. From that, we have built businesses that serve well-defined audiences, deliver the messages of advertisers, and extend our brand franchises and expertise to related markets.