Account Executive WSHM
Posted: 3/22/2013 | Expires: 4/21/2013
Location: Springfield
Category:
Role:
Level:
Duration: Full Time
Salary Description:
Account Executive WSHM (New Business Sales) An Account Executive/Media Consultant on the New Business Team will be required to generate new business by developing & implementing marketing campaigns for local companies & turn them into loyal clients. Having the ability to commingle our proven practices with your creativity in order to uncover clients' needs & delivering great results is the key to success with this opportunity. If you have a proven track record in sales, comfortable with cold calls, get excited about closing the sale & meeting with potential clients wherever that lead takes you then WSHM has a great opportunity just for you. We are looking for someone who is interested in a fast paced career with strong benefits & compensation. Essential Functions: Conveys advertisers' marketing needs to sales management, research, production &/or promotion in order to design a presentation which shows how the station can fulfill those needs with a TV schedule, internet schedule, commercial concept &/or promotional event. Places a priority on the sale of special inventory, marketing events &/or production to increase revenue potential. Assists business office in credit & collection activities as needed. Provides management with timely & accurate monthly, quarterly & annual budget forecasts. Maintains accurate records of individual list performance. Education: College degree strongly preferred with a concentration in sales/marketing. Two years media sales (TV, radio, cable) background preferred; other business-to-business outside sales considered. Full understanding of current TV ratings Understanding of share trends, psychographic research & programming philosophies. Good computer skills, problem solving & multi-tasking. Ability to thrive in a team-oriented, competitive and fast-paced environment. http://track.tmpservice.com/ApplyClick.aspx?id=1755946-2015-6196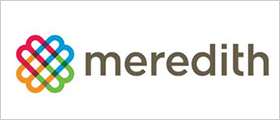 Our cornerstone is knowledge of the home, family, food and lifestyle markets. From that, we have built businesses that serve well-defined audiences, deliver the messages of advertisers, and extend our brand franchises and expertise to related markets.