Tech Support Spec Edit, Digital Asset Mgmt
Posted: 3/28/2013 | Expires: 4/27/2013
Location: New York
Function:
Specialty:
Level:
Duration: Full Time
Salary Description:
The Technical Support Specialist - Editorial Workflow provides technical support as well as customer interaction for editorial workflow and Asset Management applications. The position is part of the Business Technology team and serves as a liaison to the creative teams across Meredith, providing support and gathering user feedback to help drive effective multi-channel workflows. The position will also work closely with Project Managers and Engineering staff to provide a technical resource for ongoing projects and system support.

For the full job description please visit our website: https://www.meredith.apply2jobs.com/ProfExt/index.cfm?fuseaction=mExternal.showJob&RID=5865&CurrentPage=5

Minimum Qualifications:
All must be met to be considered.

Education:
Bachelors Degree in Computer Science or related field or equivalent training and/or experience.

Experience:
1-3 years experience with the Adobe product Suite.
1-3 years experience with publishing workflow technologies.
3-5 years Customer Service experience.
3-5 years experience with Web based technologies.
Specific Knowledge, Skills and Abilities:
Strong customer relations skills. Ability to work effectively and drive change with various business partners - creative, technical and production.
Good verbal and written communication skills in order to interact effectively at all levels of the organization.
Preferred:
Experience with publishing workflow software such as Woodwing or K4. Knowledge of publishing workflows, print and digital.
Experience with DAM content systems
Experience with mobile and tablet devices
Experience with PHP, JAVA, HTML, XML and other web based technologies.
Knowledge of systems and data processing policies, practices and procedures.http://track.tmpservice.com/ApplyClick.aspx?id=1762363-2015-1496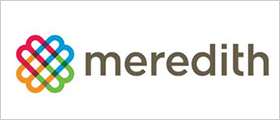 Our cornerstone is knowledge of the home, family, food and lifestyle markets. From that, we have built businesses that serve well-defined audiences, deliver the messages of advertisers, and extend our brand franchises and expertise to related markets.