Editorial Director, Inside Network
Posted: 4/1/2013 | Expires: 5/1/2013
Location: San Francisco
Function: Marketing & Communications
Specialty:
Level:
Duration: Full Time
Salary Description:
We are currently seeking a dynamic and industrious Editorial Director for our San Francisco headquarters. This role is a newly defined position dedicated to elevating editorial quality and building the reputation of Inside Network as the leading source of news and analysis for professionals in fields being rapidly transformed by the emergence of Facebook, Twitter, social games, and mobile apps.The Editorial Director is primarily responsible for managing the writers who produce content for our blogs and cultivating talent that will increase the value of our sites, improve their contribution to our events and raise the company's profile by being recognized as experts by the press and others in their area of focus.The Editorial Director will address traffic growth and other matters that lead to a wider audience, which can then be monetized by advertising, events and premium products, which are managed by other departments.The Editorial Director will report to the General Manager of Inside Network.Responsibilities:*Lead editorial team of IN blogs*Manage current writers, editors and freelancers, and lead future hiring for IN blogs*Run weekly editorial meetings, deliver assignments, edit articles and enforce deadlines*Monitor and report traffic trends*Identify metrics for success and keep editorial team accountable*Understand thoroughly the business side of our blogs and generate new ideas to optimize page views, audience experience, and revenue generating content and concepts*Define mission and voice for blogs and identify opportunities to increase audience*Strengthen editorial quality through workshops and one-on-one sessions with writers*Advocate for the editorial team internally and externally*Actively promote company's products and services within the blog network*Identify new trends in Social Media, and develop new ideas to keep Inside Network blogs on the industry cutting edgeRequirements*At least 5 years experience writing for blogs and developing and growing audience/page views for those blogs*A minimum of 3 years managing a team of editors.*A substantial list contacts and relationships in the social gaming market and be well known in the social gaming community*Bachelors Degree in Journalism or related field*An eye for identifying new trends in social media and creating ideas for fresh and compelling contentInterested candidates should send resume , cover letter and salary requirements.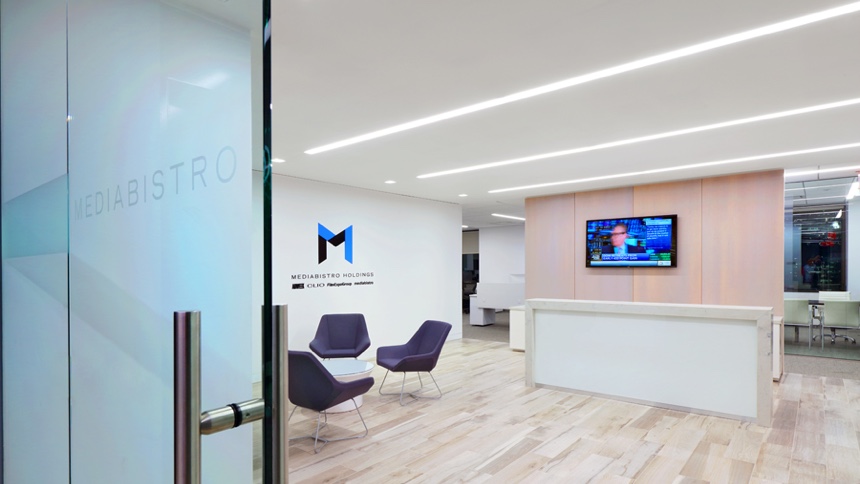 Mediabistro Holdings, LLC. is a group of industry-leading brands committed to excellence in, and the advancement of, the media and creative businesses globally. Formed in 2015, it consists of The CLIO Awards, Mediabistro and Film Expo Group.