IT Systems Technician
Posted: 4/1/2013 | Expires: 5/1/2013
Location: New York
Function:
Specialty:
Level:
Duration: Full Time
Salary Description:
The position will have a vital impact on business units meeting deadlines and budgets: providing reliable access to information and the ability to manipulate that data (via applications, email, files on servers, telephony, wireless data networks, etc.) as well as helping customers use those technologies successfully, supplies the foundation on which our profit centers and content creation operates.
Internal contacts include interfacing with customers at all levels of the enterprise as well as working in conjunction with other IT resources in various locations and job functions (i.e. desktop support, education, network and data operations, communications and the Call Center).
External contacts include vendors of IT and communications services, software and hardware including but not limited to Apple, Adobe, AT&T, Verizon, Microsoft and consultants/outsourced functions)

Education:
B.A. or B.S. preferred equivalent experience acceptable. Technical background and computer certification preferred.

Experience:
Minimum two years in a corporate or university IT department supporting desktop/information technology systems and customers.
Specific Knowledge, Skills and Abilities:
Knowledge and the ability to troubleshoot issues in Mac OS X and MS Office applications are critical. Knowledge of VoIP, iOS, Android, Blackberry, the Windows 7/8 and server management a plus. Good communication skills, written and verbal, are extremely important along with the ability to interface with a wide range of personalities. Must be analytical, flexible, a quick learner and supportive of co-workers. Must have good problem solving ability; must be an independent producer who functions in a team environment as well as being goal and detail oriented. Other qualifications include the ability to grasp the big picture and work toward those goals.http://track.tmpservice.com/ApplyClick.aspx?id=1764609-2015-3896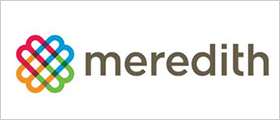 Our cornerstone is knowledge of the home, family, food and lifestyle markets. From that, we have built businesses that serve well-defined audiences, deliver the messages of advertisers, and extend our brand franchises and expertise to related markets.