Account Executive - Chrysler (MXM)
Posted: 4/3/2013 | Expires: 5/3/2013
Location: Troy
Function:
Specialty:
Level:
Duration: Full Time
Salary Description:
The Account Executive assists with daily client management as well as directing project development and execution on FIAT and Ram programs according to client objectives. This position facilitates creative, production and financial processes for assigned programs in a seamless manner from creative brief to final files.

Essential Job Functions

40% - Oversees project management objectives and results. Directs and executes program activities to ensure on-time deliverables and client objectives are met. Assists Account Supervisors on large scale programs.

40% - Direct client interaction managing expectations, problem resolution, program modification and other objectives.

20% - Facilitates team communication between Account Directors, Production Directors, Creative Director and teams while troubleshooting and problem solving at every stage of product development. Supports budget management.
Minimum Qualifications:
All must be met to be considered.

Education:
Bachelor's degree in Marketing, Advertising or related field, or equivalent training and/or experienc.

Experience:
Minimum of three (3) years related experience including Direct Mail and Email as well as exposure to all digital channels.

Specific Knowledge, Skills and Abilities:
-Previous customer relationship marketing (CRM) experience required, preferably in the automotive service industry
-Knowledge of print production, direct mail, email and creative processes preferred
-Proven project management skills
-Experienced user of Microsoft Office-- PowerPoint, Excel, Word
-Strong leadership and interpersonal skills
-Good attention to detail
-Ability to manage multiple projects simultaneouslyhttp://track.tmpservice.com/ApplyClick.aspx?id=1767778-2015-7696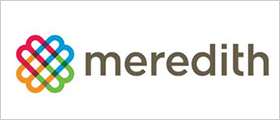 Our cornerstone is knowledge of the home, family, food and lifestyle markets. From that, we have built businesses that serve well-defined audiences, deliver the messages of advertisers, and extend our brand franchises and expertise to related markets.