Sr Production Mgr Chrysler
Posted: 4/3/2013 | Expires: 5/3/2013
Location: Troy
Category:
Role:
Level:
Duration: Full Time
Salary Description:
The Senior Production Manager oversees the planning and execution of assigned programs from concept through delivery. This person is well versed on various aspects of printing (sheet, inline, commercial, digital) and finishing equipment. Has knowledge on paper stocks as well as print techniques to include coatings/varnishing/special finishes and formats; some knowledge of "trinkets and trash". The incumbent will have current knowledge of USPS regulations and the ability to stay current with any changes. Overall, a dynamo producer who understands the print process and has the ability to manage multiple projects in a fast-paced environment.

Essential Job Functions

- Communicates project expectations, timelines, status updates and changes throughout each project to all team members.

- Assures project operates efficiently within required timelines and budgets meeting milestones.

- Manages prepress to include both separations and retouching

- Communicates production specifications and estimates to all team members and follows through with bidding through our client sourcing group.

- Work with Creative in concept development utilizing the latest and greatest in available technologies and provide solutions.

Minimum Qualifications:
All must be met to be considered.

Education:
Bachelor degree in a related field and/or equivalent combination of training and/or experience.

Experience:
Seven to 10 years experience in Print Production with major direct mail experience. Bindery and distribution experience a plus.
Specific Knowledge, Skills and Abilities:
Base knowledge of Illustrator, Photoshop, Excel, and InDesign
Color mark-up and experience doing press checks a plus.
Strong attention to detail.
Proven ability to effectively manage timelines and budgets.
Effective communication across teams and levels of organizations.http://track.tmpservice.com/ApplyClick.aspx?id=1767780-2015-7896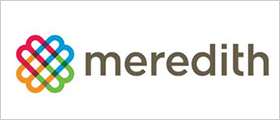 Our cornerstone is knowledge of the home, family, food and lifestyle markets. From that, we have built businesses that serve well-defined audiences, deliver the messages of advertisers, and extend our brand franchises and expertise to related markets.