Producer- Vacation Relief
Posted: 4/9/2013 | Expires: 5/9/2013
Location: Rocky Hill
Category:
Role:
Level:
Duration: Part Time
Salary Description:
The News Producer creates content for television and other digital platforms. The position requires proactive management of all content within the newscast copy, video graphics, reporter stories and production elements. The News Producer contributes heavily to a team process, offers, story ideas, process improvement ideas and creative alternatives on a daily basis.

Essential Job Functions
70%- Creates and executes compelling, informative and accurate newscasts that meet ratings/research goals.
20% -Delivers web and other digital content on a daily basis
5% - Collaborates with mentors associate producer, reporters, editors and photographers.
5% - Participates in special projects or contributes to other newscasts as assigned by news managers.

Minimum Qualifications- All must be met to be considered
Education-
Bachelor's degree in related field, or equivalent training and/or experience.

Experience-
Minimum one year experience as producer or associate producer in television news operation.

Specific Knowledge, Skills and Abilities-
Superior knowledge of libel/slander/privacy laws.

Advanced computer and web publishing skills. Knowledge of editing.

Must be willing to work long, unusual hours and flexible with schedule changes. Hours can include weekends and holidays as needed.http://track.tmpservice.com/ApplyClick.aspx?id=1773681-2015-2096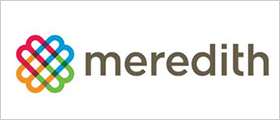 Our cornerstone is knowledge of the home, family, food and lifestyle markets. From that, we have built businesses that serve well-defined audiences, deliver the messages of advertisers, and extend our brand franchises and expertise to related markets.